How to Stop The Cough & Throat Burn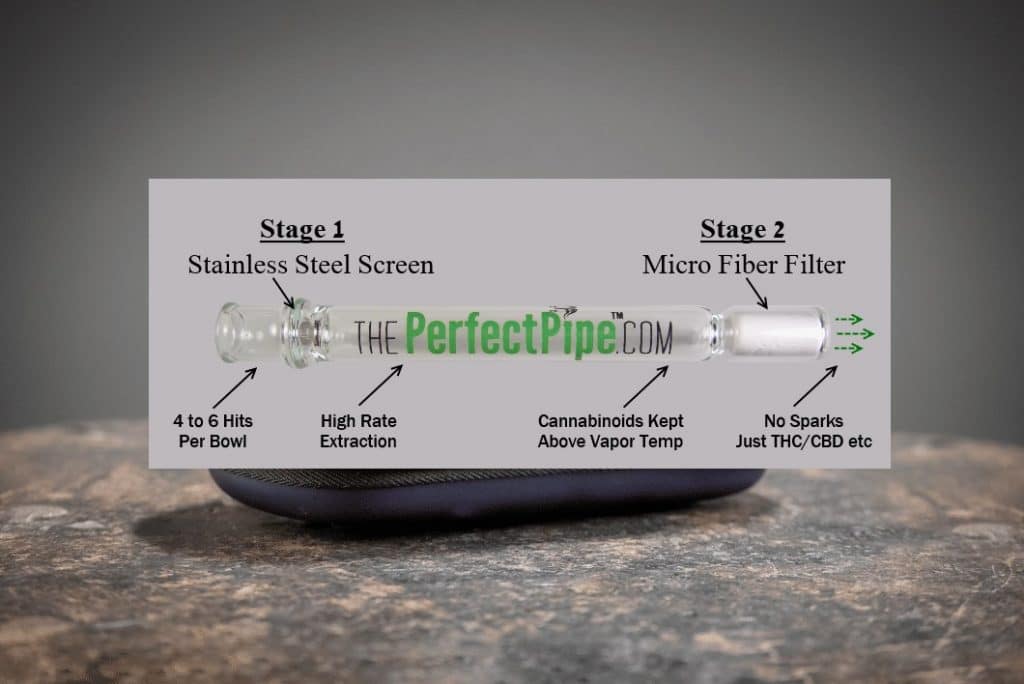 Our Patented Design Utilizes Physics to Extract High Levels of Cannabinoids and Terpenes.
You Get What You Need, While Protecting Your Throat & Lungs!
How?
By Releasing Cannabinoids Gently at Low Temperature,
With Fire Removed & Utilizing A Filter!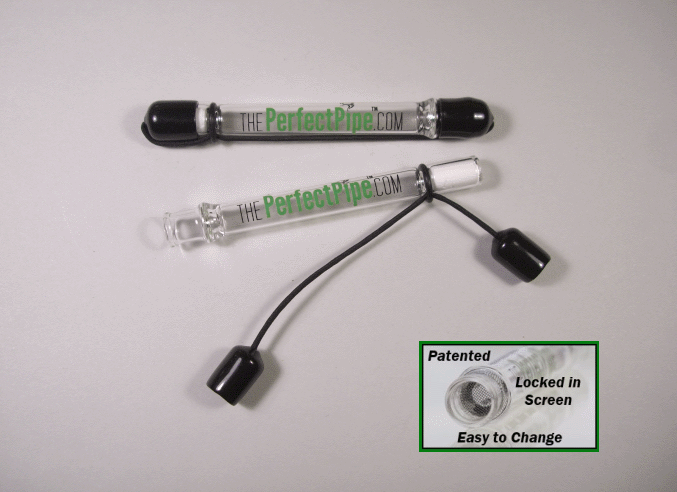 Frequently Asked Questions
Why do I need to Remove the Flame?
Why a Stainless Steel Screen?
Why a Micro Fiber Filter?
The Filter is easy to replace with our Patented PerfectPipe® Tool. If you lose your tool, don't worry, just use metal tweezers or a drywall screw.

Filter & Screen Quick Change
Micro Fiber Filters Don't Work on Joints!
Putting a Micro Fiber Filter on a Rolled Joint does not work! It will block THC at a high rate.
The length of herb cools the THC/Cannabinoids too low, condensing THC in the filter right from the first hit.
The PerfectPipe controls the temperature so the THC stays vaporized while passing through the filter.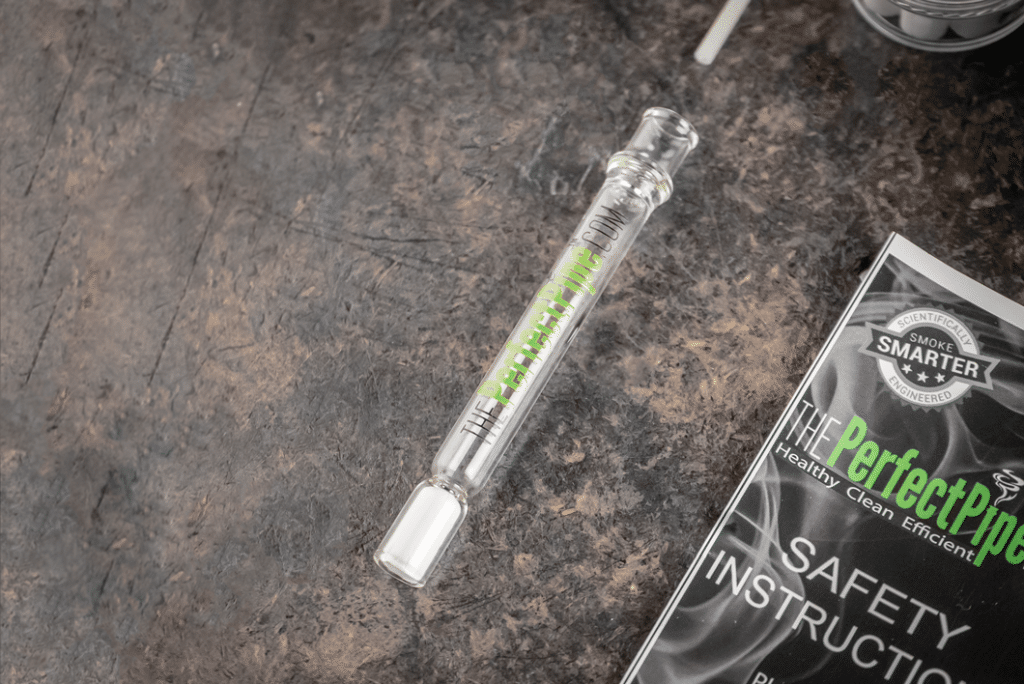 How do we get high levels of THC/Cannabinoids through the Micro Fiber Filter?
The PerfectPipe® Controls the Temperature!
THC/CBD/Terpenes etc. pass through the filter just above their boiling/vaping temperature with a Controlled Draw & Fire Removed.
Cannabinoids (THC/CBD/CBN etc.) and Terpenes vaporize between 125°F & 500°F. Cooling the THC/Cannabinoids below vaping/boiling temperature converts them back to their liquid/oil state. They then fall out of the vapor stream & condense on surfaces like cooling plates (metal pipes), on top of water (Bongs/Water Pipes), on the herb & paper (Joint), etc. The PerfectPipe optimizes this science to deliver high levels of THC/CBD/CBN/etc through the micro fiber filter to you.